REDEN'S PHOTOVOLTAIC AGRICULTURAL GREENHOUSES ARE THE RESULT OF STRONG RELATIONS WITH FARMERS, EXPERIENCED GREENHOUSE GROWERS AND DESIGNERS OF PHOTOVOLTAIC SOLUTIONS.
Since 2008, REDEN has relied on the professional expertise of farmers to design an agricultural solution suitable for different crops (fruit, vegetables, flowers, etc.). REDEN has also partnered with leading greenhouse growers to offer a high-end solution: a Venlo multi-roof glass greenhouse, meeting all production needs and providing perfect synergy between agricultural production and green electricity generation.
With its manufacturing plant of photovoltaic modules and in-house design office, REDEN can adapt every project to the needs of each crop.
The group has thus produced and installed frameless photovoltaic modules.
With more than 200 ha of photovoltaic greenhouses in operation, today REDEN is unquestionably a key player in agrivoltaics.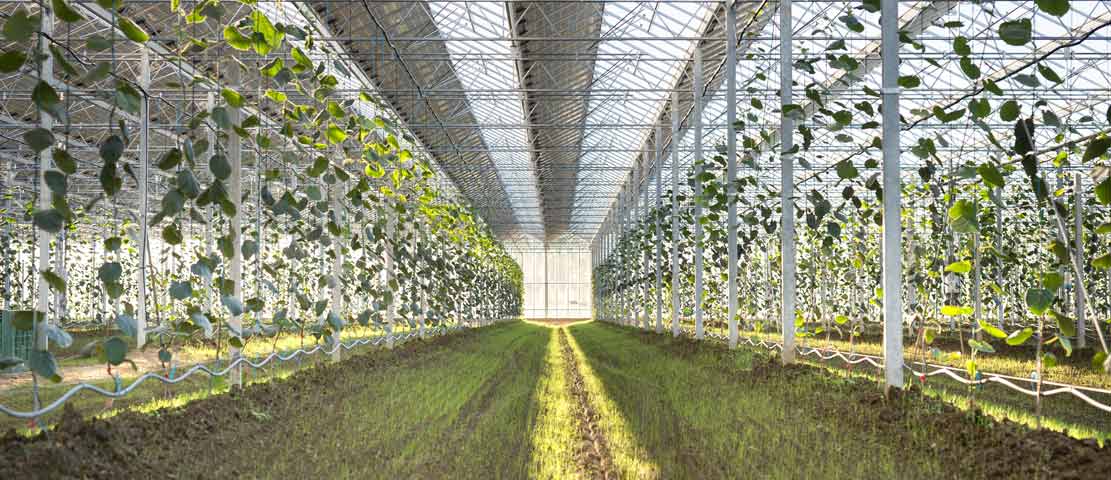 Are you a farmer, nursery grower, horticulturist or market gardener, etc.?
Are you looking for a reliable and experienced partner to build a win-win project?
CONTACT US